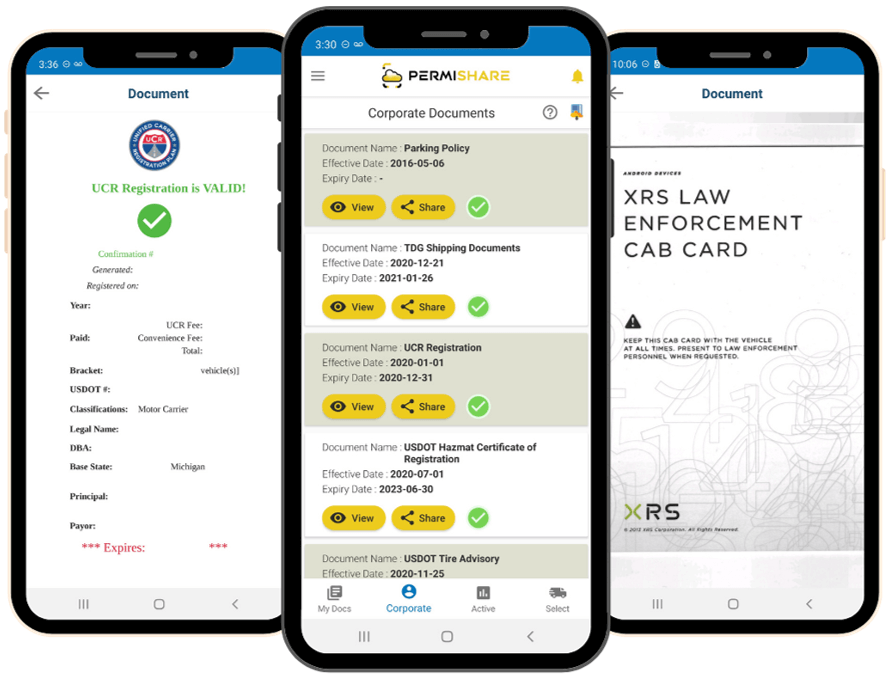 Compliance, without the hassle
Updating a typical paper permit book requires you to have printed documents ready and your driver and truck to be at your home terminal. With trucks being dispatched around the clock, timing this hand off can be a constant challenge. PermiShare's solution addresses this by removing manual processes associated with managing paper and gives drivers a digital copy of select documents in a secure mobile app. Meet your e-permit book!
Permit Books, Organized
Make accessing documents easy and intuitive with separate tabs for driver, corporate and asset related documentation.
Find Your Active Asset
With PermiShare's active asset feature, drivers select a unit number and instantly have access to those specific documents. 
Offline Access
Worried about areas without cell reception? We have you covered. Documents are downloaded and stored within the mobile application so they can be accessed when no signal is available.  
Paperless from the office to the highway
Digitize driver permit books and transportation compliance, end to end. PermiShare brings affordable efficiency to your entire team with a compliance portal for your back office to manage digital documents and a mobile app for drivers out on the road.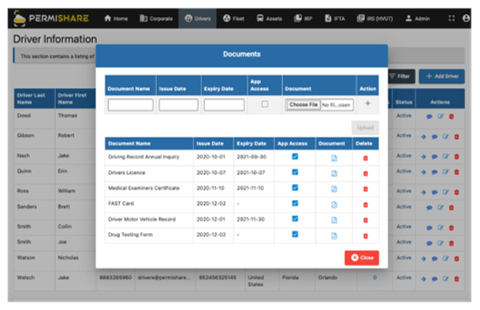 Digital DQ Files
Create and manage digital driver qualification files with PermiShare's compliance portal.
Choose Document Visibility
Back-office administrators determine which permits and documents drivers have access to by toggling App Access. Select or unselect App Access to instantly adjust driver visibility to selected documents.
Automated Alerts
Set issue and expiry dates for each digital document. Automated alerts provide dashboard and email reminders to your staff. Stay current and update your driver permit books in real time.